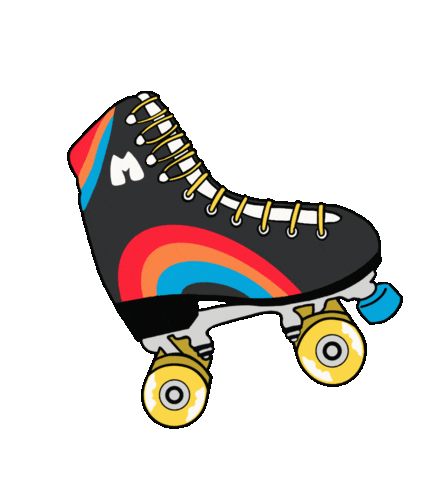 ABOUT ROLLINBUCKEYEZ FOUNDATION
There is a tremendous need, especially for high-risk youth in low to middle income neighborhoods, for programs that provide activities and support for children during after-school hours and throughout the summer. As a nonprofit organization, we make a difference in our community by promoting healthy intergenerational activities, social cohesion, and self expression. We host events and programs focused on living a healthy lifestyle. We provide the family unit with various skills and tools they can incorporate into their daily lives, while also providing them with long-lasting memories.
These skills and tools establish a lifetime practice of exercise, artistic expression, and self discipline through the H.E.A.L curriculum: Health, Exercise, Arts and Literacy. RollinBuckeyez started by providing single-day pop-up events in areas of need, and we have grown to provide multi-week summer camps and year-round programming in partnership with Cleveland Metropolitan School District. Now we are serving nearly a dozen sites throughout Cleveland. Students are able to receive free services which include: skating tutorials, hands-on learning, life skills, critical thinking exercises, physical fitness, performance arts, and crafts. Our programs also provide art supplies, helmets, shirts, food, roller skates, and fitness trackers. There are professional art and dance instructors who are part of the program as well. We build healthier communities through physical activity, which serves as a catalyst for economic stability - we believe a healthy community is a wealthy community.
Established as a 501(c)(3) non-profit in 2015 the mission of the RollinBuckeyez
Foundation (RBF) is to provide social and recreational activities to children and
families that strengthen bonds and proactively address health and wellness
through the art of movement and self-expression.
We are becoming a leading organization in community- and family-focused
programming, distinguished by our unique ability to provide increased awareness
and tools for healthy family living.
Our vision is for:
• a safe and inclusive environment that provides empowering activities and establishes a culture of unity & respect
• stronger community ties within neighborhoods across the region
• preserving and furthering dynamic forms of artistic self-expression
• turning empty spaces into social places!
This curriculum supports the life skills development of youth through art, literacy and exercise in our roller skating camps. We believe the core values and lessons taught will extend throughout adulthood. H.E.A.L is set to provide 10 hours of training a foundation that focus on the mental, physical and social development of youth. We will blend a combination of skating, art, and music to engage youth throughout the course. Learn more about our programs by clicking here.
In 2010, RollinBuckeyez Foundation was established as a pilot program to attract inner-city, at-risk youths to be interested in an old art form of roller skating. It is an alternative way to exercise while still having fun. Exercise increases endorphins, making you happier and it helps relieve stress. In 2013, we were established as a 501(c)3 not-for-profit organization with the purpose of providing inner-city youths to participate in a comprehensive program of roller skating instruction, health and wellness and life skill mentoring that promotes the physical, mental, and emotional skills to prepared and empowered for leadership in our communities and their lives.
​
It wasn't too many years ago that Cleveland, Ohio earned its reputation as a tough town with many of the same problems faced by similar mostly urban, minority
neighborhoods. We heard too much about crime, truancy, substance abuse, obesity, teen pregnancy, and academic failure. But all that is changing, and the RollinBuckeyez Foundation is playing a big part in the transformation.

Now, instead of seeing gangs of kids hanging out on street corners with nothing to do but engage in illicit activity, you might see kids enjoying the art of roller skating. They hit forehands and backhands while yelling "nice moves" from the crowds of supporters; they pride themselves on well-practiced stunts; they shake hands cordially at the end of a session. All this AFTER they have finished their homework and/or life skills training with the help of tutors and mentors. Sound unlikely?
Until 2010, the scene described above would not have been imaginable in Cleveland, Ohio. With a population over 50% African Americans and Hispanics; the issue of unruly children dealing with obesity issues can create the perfect climate to attract inner-city at-risk youths to the art form of roller skating while relieving stress and becoming more physically healthy.
Roller skating is a great option for cardio because it uses 80% of your body's muscles.

You can burn up to 600 calories an hour, which is about the same as running for an hour.

Roller skating is featured in the World Games and the Pan American games.

In 1983 Ronald Reagan declared October as National Roller Skating Month.

Roller skates are called quads because they have 4 wheels, while roller blades are called inlines since they only have 3 wheels.
​